HIGN Interprofessional Summer Research Scholars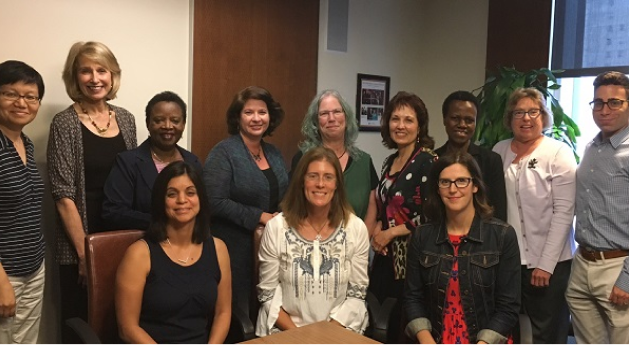 The Annual Summer Scholars program is a week-long, intensive, summer seminar held at the New York University Rory Meyers College of Nursing in partnership with faculty from the NYU Silver School of Social Work and NYU School of Medicine, Division of Geriatric and Palliative Medicine. This program is open to doctorally prepared nurses, physicians, social workers, occupational and physical therapists, pharmacists and other health care professionals. It is an in-depth mentoring experience with nationally recognized geriatric researchers. 
View scholars testimonials at the HIGN YouTube channel.
Highlights
Engage in scientific discourse and critical analysis of scholars' research aims, significance and innovation through expert presentations, small group discussions with interprofessional faculty
Improve grantsmanship, knowledge and skills
Different tracks for domestic and international attendees
Goals
To assist in the refinement of a program of innovative research
To gain a competitive edge for funding
To foster successful programs in research with significant implications for practice
Participant Eligibility
Doctorally-prepared researchers, clinicians, and educators from universities, healthcare institutions, public health organizations, and government entities.
Demonstrated potential for conducting research in chronic disease management, palliative care or aging related fields. 
Up to 20 scholars are chosen by a competitive application process on a rolling basis