Accessing Learning Materials
To access HIGN learning materials you will first want to go to this website: https://hign.kdp.io/
If you already have an account you can sign in with your email address and password. 
If you have not created an account yet, you will be need to register an account. Click the "Register" option to begin to create your account.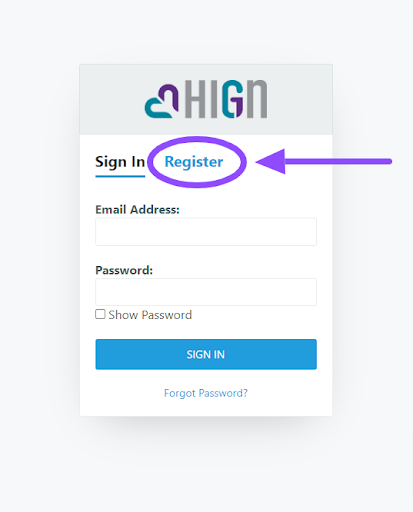 A new screen will appear giving you the option to register your account. You will need to input your first name, last name, email address, and password. Once you have inputted all of this information, you will need to click the "register" button.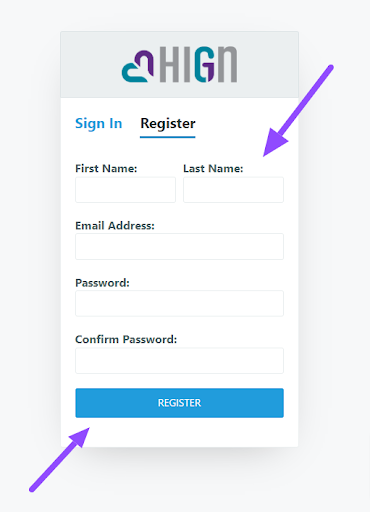 Once you are logged in, you can purchase courses in the course catalog by clicking on the "Store" button in the left hand column.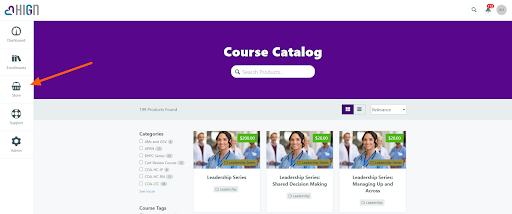 You can find your purchased courses in your dashboard by clicking on the "Dashboard" button in the left hand column.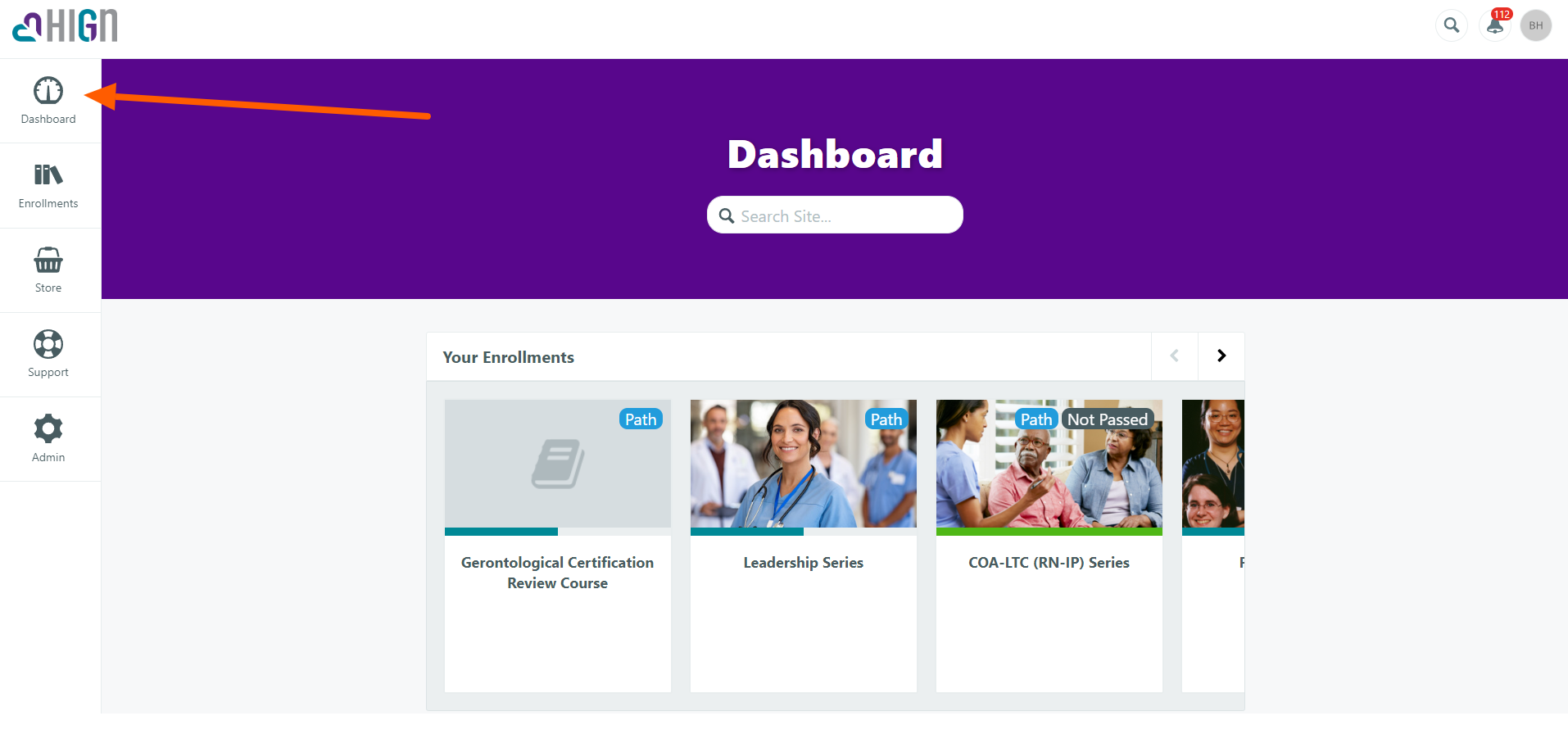 Click on each course in your dashboard to begin. If you have any questions, please email nursing.hign@nyu.edu